Article : ASK JATIN - 29/02/2008
Our readers will once again remember what we said last time when the famous investment guru MARC FABER came to butcher us the investors of India. These gurus still think that Indians are fools who still believe these gurus, who try their level best to misguide the average Indian Investors. For the facts, one can see how exactly the market panicked on Monday and made a bottom and reversed its direction to register good upside. See this time too Mr Marc Faber has helped the Indian market to rise by just trying to misguide common investor, BUT Mr. FABER WILL DO WELL TO REMEMBER THAT INDIANS HAVE LEARNED THEIR LESSSON WELL AND THEY WILL NOT GET HYPNOTISED BY SOME FOOLISH LOOKING STATEMENTS FROM SOMEONE WHO SITS FAR AWAY FROM INDIA AND MAKE SOME ASSESSMENT OVER A DRINK WITH HIS COLLEAGUE. MOVE OVER MR . FABER, AVERAGE INDIAN INVESTOR CANNOT BE FOOLED.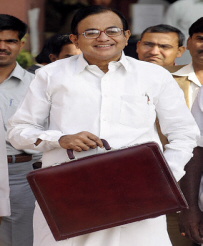 AAM AADMI BUDGET.
The main event this week was the UNION BUDGET and possibly the last budget of this coalition government. So anyway, not much was expected from him. Only expectation that the market had from him was that he will not do anything significantly negative to hurt the already weak market sentiment. BUT disappointment was in store for the market as he increased the short term capital gain tax from 10% to 15%. Leaving the Corporate Tax, Surcharge and Dividend distribution tax untouched, has not helped the markets. Markets reacted negatively to this news and went down almost 575 points, but recovered to close down around 245 points.
RELIEF TO TAX PAYERS.
FM has hiked personal income tax exemption limit from 1.1 lacs to 1.5 lacs. For women from 1.4 to 1.8 lacs. For senior citizen from 1.95 to 2.25 lacs. The 30% tax slab is now applicable to income over 5lacs. This has helped the voters that the government is targeting and may prove to be one of the two master strokes to woo the masses.
MASTER STROKE OR ???
In what may prove to be a master stroke, the FM agreed to waive off the 60,000 crores loan given to the poor farmers. FM has promised to compensate the PSU banks, who have given the loans to the farmers and have now more NPAs, This is a calculated risk taken by this government to appease the
Masses and shatter the capital market.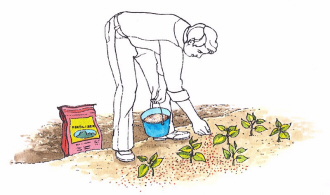 AGRICULTURE,IRRRIGATION & EDUCATION.
The budget has been good for power sector, small car manufacturers, infrastructure companies, pharma, textile, tea, transmission & distribution and Oil exploration. The biggest beneficiary is undoubtedly the agriculture and education sectors. Banking Transaction Tax to be withdrawn from April. IFCI will get a grant of 433 crores for FY 09. STT to be charged on OPTION premium and not on VALUE of OPTION.


SENSEX.
Sensex opened the week at 17523, made a high of 18137, low of 17137 and closed the week at 17578. The net gain on a weekly basis was 229 points. We had predicted the market will bounce back after what Mr. Faber had commented and it did. But during the end of the week the market weakened and lost some ground due to the budget. It seems that the market will consolidate somemore and will therefore trade sideways with a negative bias. On the daily charts, there was a gap on the lower side between 17141 – 17265, which was filled and offered strong support during the fall last Monday. The trendline resistance is at 17785 and 17895. The trendline support is at 17348 and 17564. Thus 17137 level assumes significance in this down fall. If it breaks then the Sensex will test the 200 DMA which is falling at 17061and the Sensex should not close below that or panic will set in and a retest of the previous low is also not ruled out. In fact if the trendline support is broken then it may go on to achieve a target of 15350 on the down side. This incidentally is also the low registered during last fall. For the week ahead resistance is at 17785-17985-18137-18274. The support is at 17348-17137-17061-16820-16457-15350.
NIFTY.
Nifty opened the week at 5112, made a high of 5368, low of 5055 and closed the week at 5189, thus registering a weekly gain of 113 points. The indicators are looking weak. The trendline support for the Nifty is at 5224 and 5177. The trendline resistance falls at 5341. It is important that the Nifty should not fall below the 200 DMA 5036, or it may lead to a target of 4475, which is coinciding with the panic bottom formed last time. Keep stoploss of 5036 for all your long trades. All upward rallies will be termed as pull back rallies only. Selling will be visible at higher levels. For the week ahead, resistance is at 5224-5341-5368. Support is at 5177-5099-5036-4803-4475.
HOW TO TRADE?
This week one can buy CAIRN INDIA 228 for a target of 246 and hedge it with Nifty futures.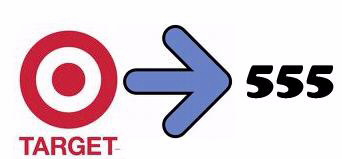 LAST WEEK'S RECOMMENDATIONS:
ONCE AGAIN WE WERE 100%, THREE CHEERS TO OUR READERS.
HINDALO @ 192 TGT 202, REACHED 205.
RENUKA SUGAR @ 1076 TGT 1172, REACHED 1245.
DIVIS LAB @ 1410 TGT 1465, REACHED 1464.
GTC IND @ 478 TGT 513, REACHED 527.
BPCL @ 424 TGT 453, REACHED 472.

MAKING PROFITS A HABIT AND NOT BY CHANCE.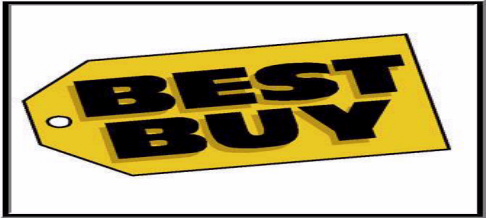 THIS WEEK'S RECOMMENDATIONS:
CAIRN INDIA 228 SL 221 TGT 237-245.
AUROBINDO PHARMA 329 SL 310 TGT 353-381.
RPL 175 SL 165 TGT 182-188.
SESA GOA 3464 SL 3330 TGT 3568-3630.
ESSAR OIL 259 SL 249 TGT 272-284.